Participate in small group discussions with each group focused on a different industry issue facing those of us in Senior Care. A moderator will then report the group findings to the larger group when there will be the opportunity to discuss and comment.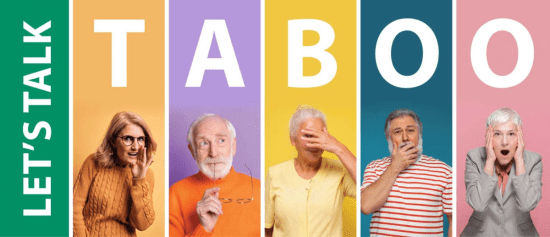 Fall Aging Conference – Let's Talk Taboo
Fall Aging Conference Vendor AND Attendee registration is OPEN! Register now to take part in workshops and networking and hear featured speakers Jane Fleishman, Ph.D., Human Sexuality, Dr. John Brose, Psychologist, Jane Whitlock, End of Life Doula and Dr. Joel Carter, MD, Palliative Care discuss taboo topics we need to talk about.