September Membership Meeting
This month's presentation:
Assessing Capacity to Sign Legal documents
This presentation will review the definitions of capacity and how to identify and resolve issues of undue influence. The presentation will also include an overview of how dementia can impair a person's ability to communicate decisions and sign legal documents. Dementia and other memory-related impairments can raise red flags and often place a professional in an ethical dilemma created by questions surrounding capacity. The presenter will share considerations for such a situation and when it is necessary for a surrogate decision-maker to become involved.
Objectives:
· Be able to define legal capacity
· Compare testamentary and contractual capacity
· Identify three red flags of undue influence and the ethical challenges associated with them
· Summarize the importance of evaluating capacity prior to executing legal documents
---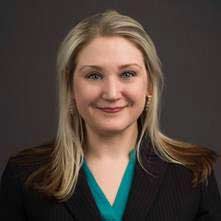 Presenter: Sarah Sicheneder
Associate Attorney
Sarah Sicheneder is an associate attorney in Maser, Amundson, Boggio & Hendricks, P.A.'s Elder Law Department. She practices in the areas of estate planning, wills, guardianship and conservatorship cases. Sarah has a passion for helping people. She is dedicated and persistent in helping her clients navigate through the process of identifying core issues in order to find the optimal solution for their situation and giving them peace of mind.
Sarah enjoys giving back to the community and volunteers at Tubman, Minnesota's largest provider of domestic violence shelter services, as well as Wills for Heroes, an organization that provides legal services free of charge to our nation's first responders.